Ray Mantilla, Percussionist Who Blazed a Trail in Both Jazz and Latin Music, Is Dead at 85
Bobby pays remembrance to Ray Mantilla and highlights several of his great performances.
16ht Annual The Roberto Ocasio Latin Jazz Camp: Artist In Residence/Artistic Director Bobby Sanabria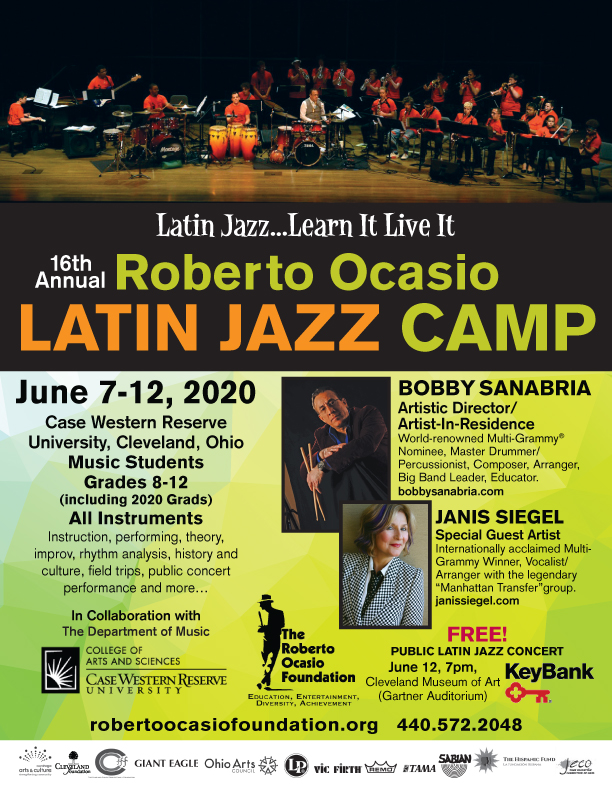 thisistheBronX: West Side Story Reimagined in the Bronx: Now With Choreography
Read the full article at thisisthebronx.info.
The Jazz Journalists Association has announced the 2019 JJA Award for Record of the Year is West Side Story Reimagined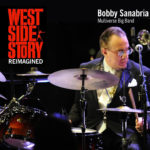 The Jazz Journalists Association has announced the 2019 JJA Award for Record of the Year is West Side Story Reimagined by Bobby Sanabria Multiverse Big Band  (Jazzheads)
Bobby Sanabria Reflects on His New Role at WBGO, And a Life of Advocacy For Latin Jazz
Read the full article at WBGO.org
Bobby Sanabria Joins WBGO As New Host of Latin Jazz Cruise
WBGO, the world's premiere NPR jazz station, is excited to announce the new host of its longtime Latin jazz program, the Latin Jazz Cruise: multiple time Grammy nominee Bobby Sanabria. A drummer-bandleader, composer-arranger-conductor, documentary film producer, educator and activist, Sanabria will first appear as co-host of the program on Friday, March 1 at 9 p.m., alongside outgoing host, Awilda Rivera. He takes the reins as host the following Friday, March 8.
 Latin Jazz Cruise, which airs Fridays from 9-11 p.m. on WBGO 88.3FM and WBGO.org, covers a wide spectrum of jazz, influenced by Latin America. Tomorrow night, Sanabria joins the program's longest-running host, Awilda Rivera, as she signs off after 26 years. Rivera, who began at WBGO in 1982 as a volunteer and grew to be the voice of Latin jazz on the station, announced her retirement in 2018, with a live jam session broadcast.
 A native son of the South Bronx, born to Puerto Rican parents, Sanabria has a track record as a leader spanning more than 25 years; his most recent album, West Side Story Reimagined, was widely acclaimed. He has also performed and recorded with many legends of Latin jazz , including Tito Puente, Mongo Santamaría, Dizzy Gillespie, Chico O'Farrill, Ray Barretto, Cándido, Larry Harlow, and the Godfather of Afro-Cuban jazz, Mario Bauzá. This vital firsthand experience promises an exciting new perspective for Latin Jazz Cruise.
 "My relationship with WBGO goes back to when the station first started broadcasting jazz way back in 1979. I remember that I had just graduated from the Berklee College of Music and jazz radio in NYC had just suffered a major blow with the loss of another jazz radio station. WBGO was our savior and took on the task of being the voice of our music," Sanabria remembered. "Since those early days I've seen WBGO grow into a force of nature as it has become the gold standard in jazz radio, broadcasting America's greatest art form in all of its multi-cultural diversity. The station has also championed mightily the work of musicians by not only playing our recordings but also producing concerts, special events and also, in conjunction with NPR, taping many historic concerts which they have broadcast." Thinking about the impact WBGO has had on his own career, Sanabria stated, "WBGO was the first to play my recordings and bring me to the public's attention as a leader."
 Sanabria is no stranger to hosting media, as he has been an associate producer and on-screen personality for  documentaries including The Palladium: Where Mambo Was King (2003), PBS' From Mambo to Hip Hop: A South Bronx Tale, (2006), Latin Music USA (2009) for PBS and, I Like It Like That – The Story of Latin Boogaloo (2017).
 Reflecting on becoming the new host of Latin Jazz Cruise, Sanabria said, "I have been a longtime member, but now I have the privilege and honor of being able to give back in an even more important way by becoming the new host of the Latin Jazz Cruise. I have big shoes to fill. From its original host Chico Mendoza, to Alfredo Cruz, to the legendary Awilda Rivera, I hope to continue the incredible standard they have set for the show and more importantly, the music."